BIC Short 6'7
Looking for a board that will accelerate through cut-backs, off-the-lip and mid-face manoeuvres? You'll be stoked with the new heights that this performance driven, durable, shortboard will take you. Intermediate surfers agree it's the perfect first shortboard, advanced surfers will find this a reliable board across a wide range of wave sizes and conditions. Smaller kids will love the 6'7" as it offers plenty of board to get them going as its standard shortboard dimensions have been slightly increased to cater to more of a beginner/intermediate market.

A short-board that turns on the spot, is comfortable off the top of the wave and really surfs your line. With a slightly pumped up volume it also caters easily for the beginner-intermediate market. Kids can learn on it, intermediates find that it's the perfect first short-board, and advanced riders can use it as their reliable go-to board for all conditions, even when the conditions get bigger.
Easy to surf: comfortable shapes, ideal for quick learning and progressing
Fun to ride: authentic surfboard qualities for immediate stoke
Built to last: unbeatable durability. Don't worry about your board, just have fun!
Fabricada con tecnología DURA-TEC que te ofrece una tabla resistente y fácil para surfear a un gran precio. 
Medidas: 6'7'' x 20 3/4 x 2 3/8 - 38 Litros.
Recomendada para surfistas de peso inferior a 70Kg.
Incluye juego de tres quillas FCS M5.
Grip Premium traction pad.
Shaper Gerard Dabbadie.
Made in France.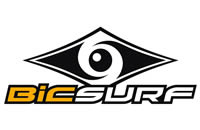 Desde 1979 la marca BIC fabrica tablas de epoxy de windsurf de una gran calidad y resistencia. En el año 1994 comenzó a fabricar tablas de surf usando su experiencia y desde entonces es una de las marcas más reconocidas a nivel mundial en fabricación de tablas de epoxy para nivel principiante.

Comentari
Encara no hi ha cap comentari per a aquest producte.
Si us plau, inicii sessió per a escriure una opinió. Entra