Pukas Lady Twin
If you like surfboards you will probably love twins, you will also presumably love channeled surfboards and appreciate the beauty of long drawn high lines. Well, how does the aesthetics of the Lady Twin do for inspiration?
Day dreaming on surfing with class is a must. The moment you stand up on a craft like this your movements transform and you can reach those levels of clarity and lucidity. It does take a stylish surfers to do so and a proper board design helps. The tail channels were a big hit in the early nineties. Ever wondered why channels disappeared from surfboard design? Well, they are hard to handcraft and difficult to master. However, Axel and the team at Pukas want them back.
Press hard with your back foot and feel the reaction. The glassier and hollower the conditions the more you will feel that extra push. The water channeling through and being pushed adding extra grip and acceleration it's just too good not to have in your quiver.
The sharper rails combine greatly with the wider outline and the twin style. It's such a maneuverable mid length! Don't be afraid on going longer sizes. If you want to experiment the benefits of midlengths, then stay always above 6'10"at least.
Medidas recomendadas para la fabricación:
6'2 x 20.50 x 2.63 - 34.91 Litros.
6'4 x 20.75 x 2.75 - 37.93 Litros.
6'6 x 20.88 x 2.85 - 40.62 Litros.
6'8 x 21.00 x 2.88 - 42.38 Litros.
6'10 x 21.13 x 2.91 - 44.15 Litros.
7'0 x 21.25 x 2.94 - 46.00 Litros.
7'2 x 21.38 x 2.97 - 47.86 Litros.
7'4 x 21.50 x 3.00 - 49.80 Litros.
7'6 x 21.63 x 3.03 - 51.76 Litros.
Si quieres realizar alguna pequeña modificación en las medidas, quitar o poner algún litro extra y algún color o diseño personalizado puedes contactar con nosotros y te ayudaremos a fabricar la tabla que realmente estás buscando. En caso de no disponer en stock de la medida solicitada, tardaremos unas 4-5 semanas en enviarte tu tabla pues la fabricaremos previo pedido y abono de la misma.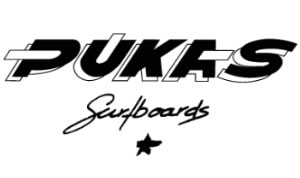 Pukas Surf es una empresa familiar con sede en el País Vasco que se ha forjado una gran reputación internacional por fabricar tablas de surf de calidad de alto rendimiento. Mezclando una visión global y un conocimiento local, esta marca ha sido capaz de alimentar su adicción al surf desde que dieron forma a una tabla de surf por primera vez en 1973.

Comentari
Encara no hi ha cap comentari per a aquest producte.
Si us plau, inicii sessió per a escriure una opinió. Entra