Bodyboard Alder X-Mesh
The Alder X-Mesh is based around a classic template with a crescent tail for control.
The board features 60/40 rails and channels for drive and hold. Constructed with Cross link deck and rails for stiffness, an EPS core and a durable HDPE bottom skin with mesh for greater strength.
Composite foam core: Provides a stiff and buoyant lightweight core.
Clipped crescent tail: versatile and functional tail shape provides great control for all styles of riding in all wave conditions.
Tough slick bottom increases longevity and provides good protection.
Closed Cell Deck: The closed cell deck provides increased stiffness and strength where the rider lies.
60/40 rails: proven rail control
Mesh skin bottom for greater strength.
Disponible en 42'' color rojo con logo amarillo.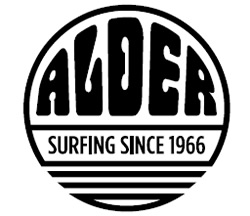 Alder fue fundada en 1966 por Bob y Anne Westlake motivados por su pasión por las olas y los conocimientos textiles de Anne para crear gran cantidad de productos como fundas y accesorios que empezaron a vender por todas las tiendas de Gales. Hoy en día se mantienen como empresa familiar y son una de las mayores marcas europeas.

Reviews
There are yet no reviews for this product.
Please log in to write a review. Log in