Bodyboard Sniper MOZ ISS
Surf conditions change day in, day out. Water temps rise and fall. Imagine if you could change the flex of your board to suit the conditions. With ISS interchangeable stringer technology, flex customization is now a reality. ISS enables you to fine tune the flex of your board via a range of precision calibrated ISS stringers. Just turn the key.
Deck : W.Cushion Air
Core : PP
Slick : Surlyn
Tail : Crescent
Rails : 60/40
Bumpers : Yes
Stringer : ISS (x1) Midflex
Mesh : Ø
Nose Support : Ø
Deck Features : Moz Line Contour
Slick Features : Channels and Nose bulbs
Technologie : PP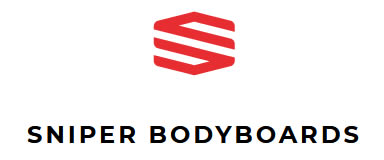 Sniper Bodyboards nació en el año 2000 con el objetivo de crear una amplia gama de bodyboards adaptada a todos los niveles. Desde sus comienzos apostó por la calidad y los mejores materiales para sus tablas y gracias a su shaper y los grandes riders de su equipo, hoy en día es una de las mejores marcas internacionales de Bodyboard. Con el título mundial de Amaury y las victorias, cumplimos plenamente nuestro objetivo, haciendo que el logotipo de la "S" se sitúe en lo más alto del ranking de la IBA. Como actor principal en la escena internacional del bodyboard, continuamos desarrollando y mejorando nuestras formas y productos para proporcionar los bodyboards más avanzados para la conducción progresiva de hoy y de mañana.



Reviews
There are yet no reviews for this product.