JG Boards M2 NRG
The M2 is the bridge between traditional board design and new school technology.
The template hits the mark in curve balance, exactly the same as the M1 where we've created a curve that allows for pocket surfing or rail work with additional features to improve speed, projection and control.
NRG Core
NXL Deck
Contour
Mesh
Surlyn Bottom
Nose Bulbs
Graduated Channels
CFS Stringer System
Crescent Tail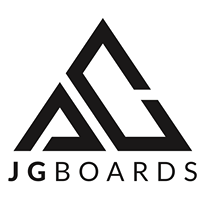 Fundada por Jarrod Gibson JG Boards tiene como principal objetivo la fabricación de bodyboards de la más alta calidad disponible y en la creación de un equipo de atletas para llevar el bodyboarding a nuevos límites.

Reviews
There are yet no reviews for this product.
Please log in to write a review. Log in