Sniper ISS PP Theory
Performance Shape.
Narrower for increased manoeuvrabilty.
NXT features for better board control.
Deck : Pro Cell.
Stringer : ISS Midflex 20% carbon and 80% fiber glass, interchangeable to vary the flexibility of your board.
Tail : Crescent.
Core : PP.
Slick : SURLYN.
Rails : 45/55.
NXT Channels + Nose bulbs.
Tail Patch.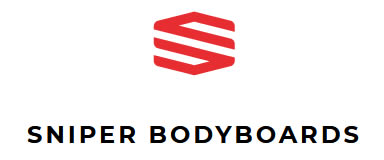 Sniper Bodyboards nació en el año 2000 con el objetivo de crear una amplia gama de bodyboards adaptada a todos los niveles. Desde sus comienzos apostó por la calidad y los mejores materiales para sus tablas y gracias a su shaper y los grandes riders de su equipo, hoy en día es una de las mejores marcas internacionales de Bodyboard. Con el título mundial de Amaury y las victorias, cumplimos plenamente nuestro objetivo, haciendo que el logotipo de la "S" se sitúe en lo más alto del ranking de la IBA. Como actor principal en la escena internacional del bodyboard, continuamos desarrollando y mejorando nuestras formas y productos para proporcionar los bodyboards más avanzados para la conducción progresiva de hoy y de mañana.



Reviews
There are yet no reviews for this product.
Please log in to write a review. Log in