Captain Fin T-Sherms Eddie
This fin was born through a very special collaboration with legendary photographer, Steve Sherman. This longboard fin features an iconic shot of Pearl Jam frontman and San Diego hometown hero Eddie Vedder. Not many performers can command a crowd with the style, intensity, and grace that Vedder exudes on stage. Shred this fin with the same intention that Eddie shreds the axe with, preferably on a classic log or other nose-riding vessel.
We first did a mock-up of the fin which features a photo I took of Eddie Vedder at one of his solo shows. I then showed it to Eddie at the The Ohana Fest last year. He was super stoked on it, and said go for it!!" - Steve Sherman.
Fabricada con tecnología Fiberglass. Flex: Stiff.
Medidas: Front Height: 10'' x Base: 6.8'' x Area: 53.14
Incluye tornillo y funda de viaje.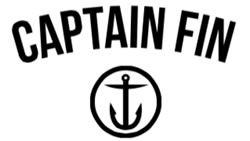 Desde 2006 Captain Fin lleva diseñando y fabricando quillas en colaboración grandes riders, shapers y artistas usando plantillas que ofrecen grandes resultados en todo tipo de olas. Sus influencias son el surf, skate, film y artes. Su principal objetivo es crear accesorios de muy buena calidad.

Reviews
There are yet no reviews for this product.