Bob McTavish Dirty Nap
The Dirt Nap is best suited to intermediate/advanced surfers (not recommended for beginners) who place emphasis on all-round rideability over specifics such as outright noseriding.
The board is a thing of great beauty with its sleek outline, triple gang 1/8" cedar stringers, wide laps and 3 special colour pigments.
The glass on white fin and clear leash loop top off the perfect combination of form and function.
With the limited sizing and colour options available you'll only need to make 2 decisions to get yourself onto one!
Designer: Bob McTavish.
Available Lengths: 9'3'' – 9'7''.
Typical Lamination Details: 8 x 6oz silane deck x 8oz volan insert bottom.
Fin Details: Glass-on Dirt Nap fin.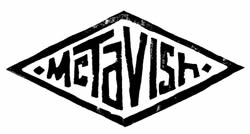 McTavish Surfboards es un fabricante de tablas de surf de alta calidad con sede en Byron Bay, Australia. La marca fue fundada por Bob McTavish en 1962 y desde entonces es una parte importante del panorama de la industria de tablas de surf australiana e internacional durante más de medio siglo, tan relevante hoy como siempre.

Reviews
There are yet no reviews for this product.
Please log in to write a review. Log in