Bob McTavish Fireball Evo
The Fireball Squaretail is more than just popping a square on to the Fireball Evo 2 tail.
The total package turns the Evo 2 into a timeless all rounder, not too high performance, not too classic, just one sweet reliable daily rider, the perfect workhorse.
The Fireball Squaretail will handle everything thrown at it, from dribbly little slop to a clean six foot day at a sucking reef or point.
Good paddling, easy wave catching, no-wobble cross-stepping, nose riding, great turning, fast trimming... It's got the lot!
Designer: Bob McTavish
Available Lengths: 9'0" – 10'2"
Typical Lamination Details: 6 x 6 x 6oz silane
Fin Details: 7'' Single + 2 GX AUS made.
Medidas recomendadas para la fabricación:
9'2 x 22 3/4 x 2 7/8
9'3 x 22 3/4 x 2 7/8
9'4 x 22 7/8 x 2 7/8
9'6 x 23 x 3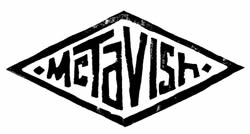 McTavish Surfboards es un fabricante de tablas de surf de alta calidad con sede en Byron Bay, Australia. La marca fue fundada por Bob McTavish en 1962 y desde entonces es una parte importante del panorama de la industria de tablas de surf australiana e internacional durante más de medio siglo, tan relevante hoy como siempre.

Reviews
There are yet no reviews for this product.
Please log in to write a review. Log in