Bob McTavish Pinnacle
The small wave master, the Pinnacle is a loggy-style full template pintail with an edge in the back end.
It loves a small walled-up wave where trim speed and faster pivoting turns are needed - hence the edge in the tail.
The straightest template in our entire range supplies the powerful trim-speed, while the wide pintail supplies the pivot and tail-drag when on the tip.
Enhanced with great cut-lap tint glassing and often with multiple stringers, the Pinnacle is the Pinnacle of Pintails!
Designer: Bob McTavish.
Available Lengths: 9'0" – 10'2"
Typical Lamination Details: 6 x 6 x 6oz silane
Fin Details: Single finbox with 10" Redline centre.
Medidas recomendadas para la fabricación:
9'0" x 22 1/4" x 2 3/4"
9'4" x 22 3/4" x 2 7/8"
9'6" x 23" x 3"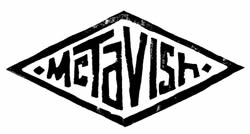 McTavish Surfboards es un fabricante de tablas de surf de alta calidad con sede en Byron Bay, Australia. La marca fue fundada por Bob McTavish en 1962 y desde entonces es una parte importante del panorama de la industria de tablas de surf australiana e internacional durante más de medio siglo, tan relevante hoy como siempre.

Reviews
There are yet no reviews for this product.
Please log in to write a review. Log in