Cartel Beige 3D
Recomendado para los más jóvenes y niños.
Fabricado con 7 láminas de Ply Full Canadian Maple.
Medidas: 29.5" x 7.5" (79,9 x 17,8 cm).
Double Kick Tail.
Bottom Heat Transfert.
Black Grip + Printed logo.
Electra truck:
5" Hanger.
Aluminium Baseplate and Hanger.
Steel Axle.
Stainless Steel Kingpin and Nuts.
Stainless Steel Axle Nuts.
US Bushings (Black).
Steel bushing cups.
4 mm Riser Pads.
Cartel wheels:
52 x 32 mm.
Abec 5 Bearing.
Speed washers.
Spacers.
Tiempo de entrega de 2 a 9 días.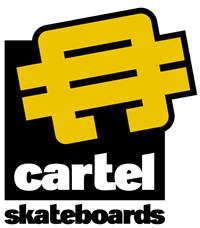 Reviews
There are yet no reviews for this product.
Please log in to write a review. Log in