Quillas Captain Fin Dion Agius Flowers
Quillas Captain Fin Dion Agius Flowers M
Captain Fin Dion Agius Flowers
Based on our best selling CF-Medium template, Dion wanted to add his own touch with solid fiberglass construction for maximum speed and control. "I've always loved the flex and drive from fiberglass fins, the fiberglass maintains a nice flex when drawing out turns, but can still release quickly in tighter arcs and fin throws!!" - Dion Agius
Talla M recomendada para surfistas de peso de 60 a 85Kg.
Quillas central: altura: 4.55'' - Base: 4.5'' - Area: 15.48 - Foil Flat.
Quillas quad rear: altura: 4.35'' - Base: 4.3'' - Area: 13.82 - Foil 50/50.
Fabricadas con tecnología Fiberglass.
Incluyen funda de viaje y llave.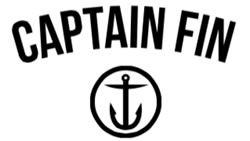 Desde 2006 Captain Fin lleva diseñando y fabricando quillas en colaboración con surfistas, shapers y artistas usando plantillas que ofrecen grandes resultados en todo tipo de olas. Sus influencias son el surf, skate, film y artes. Su principal objetivo es crear accesorios de muy buena calidad con un precio justo.

Reviews
There are yet no reviews for this product.
Please log in to write a review. Log in