Koalition Aloha
The honeycomb found in the honey core models is a very lightweight and super-efficient material.
This gives the fins a unique flex and incomparable rigidity, all for an unequalled weight/performance ratio.
Recognizable by their magnificent design and high-end finishes, the Koalition Graphic series offers a unique design for each series of drifts, as the fabric is randomly cut and laid by hand.
Construction: Fiberglass and Honey Comb. Flex: Medium.
Talla S recomendada para surfistas de peso entre 45 hasta  65 Kg.
Talla M recomendada para surfistas de peso entre 65 hasta  85 Kg.
Talla L recomendada para surfistas de peso entre 85 hasta 100kg. 
Incluye juego de tres quillas, llave y su funda.
Tiempo de entrega estimado de 2 a 7 días.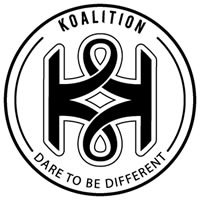 Koalition Fins es una nueva marca de surf francesa que se dedica a diseñar y fabricar quillas para tablas de surf y longboard con una excelente relación calidad precio y diseños muy originales.

Reviews
There are yet no reviews for this product.
Please log in to write a review. Log in