Quillas Captain Fin Twin Especial
The CF-Twin es is part of our Limited La Especial Surfboard Fin Collection. It is a multi-color solid fiberglass layup.
Incluye 2 quillas Twin y una pequeña quilla central para mayor drive y estabilidad.
Medidas quillas Twin: Altura: 5.15'' - Base: 4.8'' - Medium Flex - Foil Flat
Medida quilla central: Altura: 3'' - Base: 2.8'' - Medium Flex - Foil 50/50
Team developed and tested. Feedback has been amazing.
Incluyen funda de viaje y llave de quillas.
Disponible en talla única.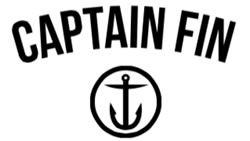 Desde 2006 Captain Fin lleva diseñando y fabricando quillas en colaboración con surfistas, shapers y artistas usando plantillas que ofrecen grandes resultados en todo tipo de olas. Sus influencias son el surf, skate, film y artes. Su principal objetivo es crear accesorios de muy buena calidad con un precio justo.

Reviews
There are yet no reviews for this product.
Please log in to write a review. Log in