Deflow Pro Tech Leash
We have been working several years on a lighter version of our conventional leash.
While maintaining the highest quality polyurethane leash cord assuring us the safety, we designed a thinner but comfortable cuff. The result, the lightest and most comfortable you will try.
6ft long.
6mm thickness.
Non slip cuff.
Extra velcro patch.
Stainless steel and brass swivels.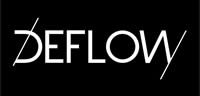 DEFLOW es una comunidad nacida en la playa de Zarautz y formada por entusiastas de las quillas de surf. Su pasión es crear quillas de surf eficientes y bonitas. Todas sus quillas son fabricadas con materiales de gran calidad.

Reviews
There are yet no reviews for this product.
Please log in to write a review. Log in