Aloha Surfboards Fun Mid
The Fun Division Mid-length is for surfers not really wanting to commit to a full sized longboard but still want to nose ride and trim.
Need more control? Why not add side bights to the single fin for increased performance or remove the single fin and ride as a quad when the waves are fast and hollow.
Medidas: 6'8 x 21 1/4 x 2 7/8 - 45.19 Litros.
Medidas:  7'0 x 21 3/4 x 3 - 50.62 Litros.
Medidas: 7'6 x 22 1/4 x 3 - 55.58 Litros.
Sistema de quillas 2+1 en Futures. Quillas incluidas.
Plazo de entrega 7-9 días.
La tecnología ECOSKIN es un pequeño paso hacia la producción de tablas de surf que se fabrican con una ética más respetuosa con la Tierra.
Las tablas de surf de ECOSKIN no son de ninguna manera sostenibles, pero utilizando materiales menos tóxicos durante la producción estamos tomando medidas para reducir nuestra huella de carbono.
La Paulownia es uno de los árboles de más rápido crecimiento en el mundo, capaz de tasas de crecimiento de más de siete pies por año!
La madera de Paulownia es perfectamente adecuada como una alternativa sostenible en la producción de tablas de surf debido a su peso ligero y a sus características de resistencia proporcionalmente naturales.
Algunas especies de Paulownia de plantación pueden ser cosechadas para madera de sierra en tan sólo cinco años. Una vez cosechados los árboles de Paulownia, se regeneran a partir de sus sistemas de raíces existentes, lo que les ha valido el nombre de "árbol del fénix".
La espuma de poliestireno expandido (EPS) es muy ligera y fuerte. La espuma de EPS tiene más flotabilidad y flotación aumentando la velocidad de remado y la maniobrabilidad
La resina epoxy es una alternativa más saludable al poliéster, ya que el epoxídico emite entre un 50 y un 75% menos de COV, disminuyendo la cantidad de sustancias químicas nocivas que se liberan en el medio ambiente.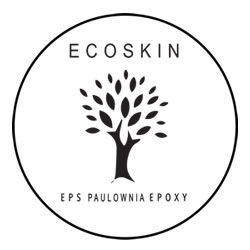 Fundada en 1978 en las playas de la costa norte de Sydney en Australia, Aloha se convirtió rápidamente en una marca muy utilizada por los surfistas profesionales de la época. Esta marca se caracteriza por su diseño de tablas pensadas en la competición y surf moderno.

i
Reviews
There are yet no reviews for this product.
Please log in to write a review. Log in