Roxy Surfboards Minimal
Designed by Phil Grace the Roxy Mini Malibu is the fruit of 45 years of shaping experience.
It will give you instant enjoyment as the name of the game in surfing is catching waves and staying on your feet once you get them.
The Minimalibu is the most popular board in the world today and Gracey's model is one of it's finest.
It is PU construction: Polyurethane with a fiberglass and resin shell and gloss finish.
Medidas disponibles:
7'0" x 20 1/2 x 2 3/4 - 44.9 Litros.
7'3" x 20 1/2 x 2 3/4 - 47 Litros.
7'6" x  21 x 2 3/4 - 50 Litros.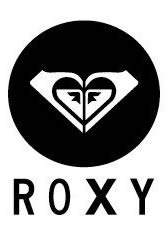 Desde 1990 Roxy es la marca femenina de Quiksilver que destaca por la calidad de sus tablas y accesorios de surf y montaña.

Reviews
There are yet no reviews for this product.
Please log in to write a review. Log in