Grip Quiksilver The Jail Blue
Grip Quiksilver de 2 piezas con arco central.
Quiksilver The Jail Blue
Grip Quiksilver de 2 piezas.
Arco central de 5mm.
Kick Tail de 30mm.
Dimensiones 310mm x 310mm
Superficie de tracción Diamond Profile
Fabricado con foam EVA y adhesivo de gran calidad y resistencia.
Disponible en tono gris/azul/negro
Como debes colocar tu nuevo grip:
Elimina completamente la parafina de la superficie donde vas a pegar el grip.
Deja que se seque la superficie y si es posible hazlo al sol para que la tabla se caliente un poco o utiliza un secador de mano.
Retira la lámina que protege el adhesivo del grip y colócalo presionando firmemente donde prefieras.
Recomendamos dejar que el grip se seque durante 24h antes de utilizar la tabla.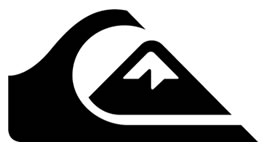 Desde 1969 Quiksilver forma parte de la cultura e industria del surf a nivel mundial. Compartiendo la pasión por vivir el momento y despertando el espíritu de aventura que todos llevamos dentro. Esa actitud que marca épocas, descubre olas, inventa estilos y gana títulos mundiales.

Reviews
There are yet no reviews for this product.