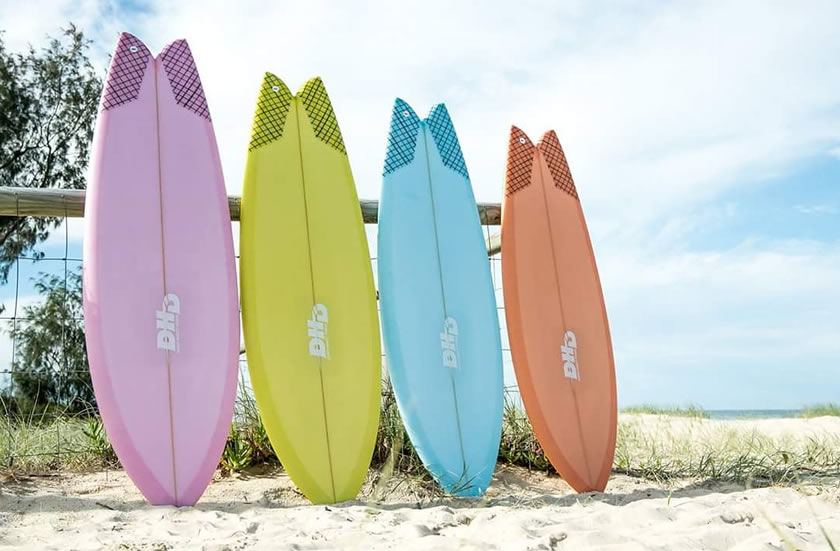 DHD Mini Twin Resin Tint
Nuevo modelo de DHD para los surfistas que buscan una tabla de surf retro con sistema de dos quillas twin para olas desde un cuarto hasta un metro y medio. Permite surf moderno con sensaciones de plena libertad de movimiento. Una de las mejores fish que hemos probado y que te dará muchas alegrías en el agua.
Glassing: 4 x 4 x 4
Rocker: Medium to Low.
Concave: single to double concavo con vee.
Refuerzo de carbono en la cola.
Sistema de 2 quillas Futures.
Acabado en resina tintada.
Fabricadas en Australia.
Disponible en las siguientes medidas:
5'3 x 19 3/4 x 2 3/16 - 26 litros.
5'5 x 20 x 2 1/4 - 28 litros.
5'7 x 20 1/4 x 2 5/16 - 30 litros.
5'9 x 21 1/2 x 2 3/8 - 32 litros.
5'11 x 20 3/4 x 2 7/16 - 34 litros.
Debajo puedes ver un vídeo del surfista profesional Asher Pacey con su Mini Twin 5'3'' disfrutando de olas perfectas en California.
Y aquí a Glen Hall probando la DHD Mini Twin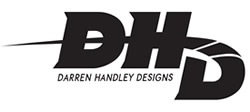 Darren Handley creció en la Gold Coast de Australia, un lugar único en el mundo con una multitud de olas de fama mundial. Esa gran variedad de olas ha permitido que Darren perfeccionase sus habilidades para shapear algunas de las mejores tablas del mundo que usan grandes pros del circuito mundial de surf.

Reviews
There are yet no reviews for this product.
Please log in to write a review. Log in