Pukas Surfboards Lazy Link INNCA
Pukas x Matt Biolos Lazy Link 5'6 hasta 6'0''
Pukas The Lazy Link
In celebration of our collaboration with PUKAS, we bring forth The Lazy Link. Building from the success and popularity of our LINK collection, we identified a missing piece of the puzzle: A "Link" for those who prefer volume, and surfing ease over minimalistic, peak performance needs. A Link for larger surfers, older surfers, lower level, or simply surfers frustrated with invading hordes wasting waves on giant boards, and looking to take back a little of the fun.
That's exactly what The Lazy Link provides. Beginning with the original "LINK" model, we added width and thickness in balanced proportions. The wider/thicker dimensions lend stability, and paddle-ability. To offset the extra thickness, we blended the rails, as still retain a somewhat sensitive sensation, and and ease of initiation in turns. We relaxed the nose rocker, for even more glide, but retained the same, proven performance tail rocker and bottom contours, ensuring quick, precise turns and control in small to medium sized surf.
The Lazy Link is the perfect board for working your way up in volume (when your tired of struggling on young guy rip sticks) or down in volume (from long boards, soft tops, or entry level beginner boards)…or if your just plain feeling lazy, the Lazy Link makes things more fun.
Fabricada en tecnología INN/CA.
Medidas disponibles:
5'2 x 19.00 x 2.25 - 24.60 litros.
5'3 x 19.25 x 2.28 - 25.70 litros.
5'4 x 19.50 x 2.32 - 26.75 litros.
5'5 x 10.75 x 2.35 - 27.85 litros.
5'6 x 20.00 x 2.38 - 29.00 litros.
5'7 x 20.25 x 2.42 - 30.00 litros.
5'8 x 20.50 x 2.45 - 31.50 litros.
5'9 x 20.75 x 2.48 - 32.75 litros.
5'10 x 21.00 x 2.50 - 33.85 litros.
5'11 x 21.25 x 2.55 - 35.70 litros.
6'0 x 21.50 x 2.60 - 36.95 litros.
6'1 x 21.75 x 2.65 - 38.95 litros.
6'2 x 22.00 x 2.70 - 40.40 litros.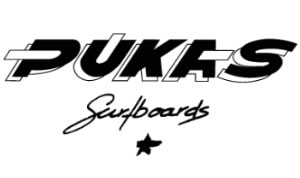 Pukas Surf es una empresa familiar con sede en el País Vasco que se ha forjado una gran reputación internacional por fabricar tablas de surf de calidad de alto rendimiento. Mezclando una visión global y un conocimiento local, esta marca ha sido capaz de alimentar su adicción al surf desde que dieron forma a una tabla de surf por primera vez en 1973.

Reviews
There are yet no reviews for this product.