Quiksilver The Mini Ripper
The Mini Ripper está diseñada para ser surfeada por los niños pequeños que necesitan una tabla de surf de verdad.
Se caracteriza por su deck plano y una cola más ancha que permite una buena velocidad de despegue instantánea y una remada fácil.
Medidas: 5'2 x 18  x 2 - 21.2 Litros. 
Medidas: 5'4 x 18 1/8 x 2 1/8 - 23 Litros. 
Medidas: 5'6 x 18 5/8 x 2 1/4 - 25.7 Litros.    
Medidas: 5'8 x 18 3/4 x 2 5/16 - 27.3 Litros.  
36 gram Epoxy Blank stornger, lighter and excellent buyoancy for easier flotation.
Biaxial Cloth laminated deck insert for multidirectional strenght.
Wood stringer controls lateral flex.
Sycomin® BIO resin for ultimate strenght help reduce carbon footprint.
Futures® super resistant fin and leash plug.
6x4x4 oz Glassing.
Entrega en 5-7 días.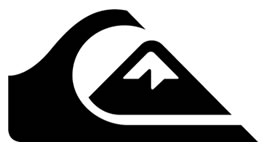 Desde 1969 Quiksilver forma parte de la cultura e industria del surf a nivel mundial. Compartiendo la pasión por vivir el momento y despertando el espíritu de aventura que todos llevamos dentro. Esa actitud que marca épocas, descubre olas, inventa estilos y gana títulos mundiales.

Reviews
There are yet no reviews for this product.
Please log in to write a review. Log in