Surftech Gerry Lopez Little Darlin
Fusion-Poly Cheater 6'4, 6'8, 7'0, 7'6 y 7'11''
Gerry Lopez Little Darlin
The Little Darlin grew out of the Gerry's extremely popular Cheater in the search for more high performance without losing the paddling power.
The Little Darlin' is a sweet, quick, easy riding board that can take it to the juice with confidence, knowing it will catch most any wave and still handle late take offs, steep drops, and fast, hollow sections.
A single to double concave gives the Little Darlin' speed and holding power when the juice comes down.
Medidas disponibles:
6'4" x 20.25" x 2.625" - 36.8L TURQUOISE
6'8" x 20.375" x 2.688" - 39.9L YELLOW/ORNG
7'0" x 20.5" x 2.75" - 43.2L BLUE
7'6" x 21" x 2.813" - 48.5L RED
7'11" x 21.5" x 2.875" 53.5L - LIGHT BLUE
Fabricado con tecnología Fusion-Poliester con resina tintada, gloss y pulido.
Sistema de quillas Five Fins FCSII.
Gerry Lopez grew up in the extraordinary place that was Hawai'i in the 1950s and 1960s. He played a part in the shortboard revolution of the late 1960s and early 1970s. He experienced the awe, fear and ultimate satisfaction of finding the tube in the early days at the Pipeline. He traveled for surf throughout the world: to the original surf camp at G-Land, the exotic islands off Sumatra and especially to the magic island of Bali, Indonesia - before it became a popular surf destination. He experienced the beginnings of windsurfing on Maui, the early years of snowboarding and tow-in surfing at Jaws.
Fast forward to today and Gerry is shaping some truely unique boards that keeps his surfing journey moving forward. This colletection of boards represents the quiver that he takes around the world to surf the ultimate breaks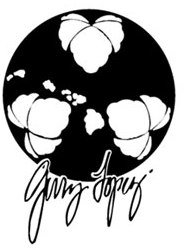 Dando forma al arte de la tecnología: Surftech fue fundada en 1989 en una búsqueda para encontrar y utilizar nuevas tecnologías para mejorar las tablas de surf. Construimos tablas para muchas de las mejores y más populares marcas de tablas de surf del planeta y fuimos los primeros en hacerlo! Hoy en día seguimos empleando los materiales y técnicas de fabricación más avanzados disponibles. Continuamos empujando todos los límites utilizados en la fabricación, al mismo tiempo que alcanzamos un alto nivel de sostenibilidad.



Reviews
There are yet no reviews for this product.
Please log in to write a review. Log in