Alder 7'6'' Surfworx Banshee
The Surfworx Banshee Minimal soft surfboard comes with fins and a leash and would make the perfect first surfboard for kids keen to advance their surfing skills.
The Banshee Minimal is constructed with a High Density Closed Cell foam Core which means the boards are nice and lightweight, and should you be unlucky enough to damage the outer skin the board won't soak up water, become waterlogged and un-surfable. Twin resin coated, laminated wooden stringers run the length of the board helping it maintain its shape and perform like a good quality "hard" surfboard. The slick bottom has the 'optical' print which looks stunning. The High Density deck skin is very durable and will keep the Banshee Minimal performing for years.
The Surfworx Banshee Minimal has a great 3-fin system which is a real step-up from the normal 'push through the deck' soft fins normally supplied on foamies. This fin system is also compatible with FCS twin tab fins so you can upgrade or utilize your own fins should you wish.
The Banshee Minimal would make the perfect first surfboard for kids and would also work for a lightweight competent adult looking for a fun softboard.
The Banshee Minimal is the perfect shape, wide in the nose and tail with a nice flat rocker so perfect for catching plenty of waves and nice and stable once you're up and riding.
Medidas: 7'6" x 22 1/16" x 3 1/8" - 76 Litros.
Incluye juego de tres quillas.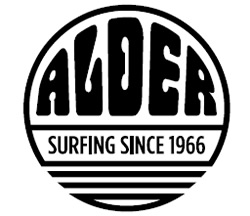 Alder fue fundada en 1966 por Bob y Anne Westlake motivados por su pasión por las olas y los conocimientos textiles de Anne para crear gran cantidad de productos como fundas y accesorios que empezaron a vender por todas las tiendas de Gales. Hoy en día se mantienen como empresa familiar y son una de las mayores marcas europeas.

Reviews
There are yet no reviews for this product.
Please log in to write a review. Log in