9'0'' Quiksilver Softboard Break Aqua
Softboard Quiksilver 9'0'' + quillas con 95L
Quiksilver Break
The Break will ensure you catch the most waves and stay on your feet for the longest time with the biggest smile.
It is a super stable wave catching machine and will ensure you're having the most fun in the line-up.
9'0 x 24 x 3 5/8 - 95L
Quiksilver Ultimate SoftBoard Technology.
3 laminated wood stringer Coextruded Reinforced Deck.
Hybrid Composite Core.
Classic Longboard shap .
Premium Quiksilver removable Thruster Fins.
Quiksilver SuperGlued edges.
Disponibilidad:
Plazo de entrega 7-9 días con envío asegurado.
Incluye juego de 3 quillas + llave.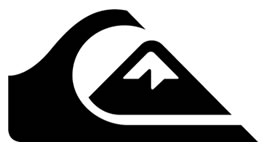 Desde 1969 Quiksilver forma parte de la cultura e industria del surf a nivel mundial. Compartiendo la pasión por vivir el momento y despertando el espíritu de aventura que todos llevamos dentro. Esa actitud que marca épocas, descubre olas, inventa estilos y gana títulos mundiales.

Reviews
There are yet no reviews for this product.
Please log in to write a review. Log in