Quiksilver Softboard Grom
The Quiksilver Grom is the perfect foam board for kids. Easy to ride, lightweight with no risk of injury, it is a must have twinfin for every beach loving family.
Quiksilver Ultimate SoftBoard Technology.
Dimensions 58'' pulgadas que equivale a 4'8'' (147cm)
Coextruded Reinforced Deck.
Hybrid Composite Core.
Premium Bolt through twin Quiksilver Fins.
Quiksilver SuperGlued edges.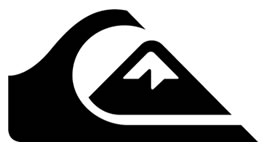 Desde 1969 Quiksilver forma parte de la cultura e industria del surf a nivel mundial. Compartiendo la pasión por vivir el momento y despertando el espíritu de aventura que todos llevamos dentro. Esa actitud que marca épocas, descubre olas, inventa estilos y gana títulos mundiales.

Reviews
There are yet no reviews for this product.
Please log in to write a review. Log in