5'4'' Super Bug Ocean&Earth
The Super Bug is constructed with a new multi layered core with EPS, CFL (controlled flex layer) and Substrate.
Combined with 3 stringers and HDPE slick this CFL layer creates a super fast and stiff board.
Medidas: 5'4" x 21" x 2 1/4" - 39 Litros
Core: EPS + X3 Stringers & Controlled Flex Layer (CFL) Highly waterproof and lightweight. 3x stringers increase board strength and maintain rocker.
Slick: HDPE BOTTOM PLATE 1mm thick HDPE high density polyethelene plate. Durable, extra strength performance slick.
IXL EBS DECK SKIN : Crosslinked IXL PE skin with WBS (Water Barrier Skin). Highly water resistant and extremely durable. Excellent grip and impact resistant.
Incluye juego de 3 quillas 3.5" Fixed PU + llave de quillas.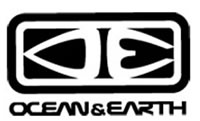 Esta prestigiosa marca australiana lleva creando productos funcionales y de gran calidad para surfistas desde 1979. Probablemente los mejores accesorios de surf del planeta.

Reviews
There are yet no reviews for this product.
Please log in to write a review. Log in