Torq PG-R ACT
We designed the PG-R to perform in average, everyday surf - our Performance Groveller model.
The unexpected by-product is a board that lends itself to progression.
It's stable and reassuring so you have the confidence to push harder.
It generates and carries speed that converts into big turns or airs.
You can lay it on a rail and it gives back tenfold.
It's a board that lets you up your game, no matter the conditions.
Medidas disponibles:
5'6 x 20 1/2 x 2 3/8 - 30.6 Litros.
5'10 x 21 x 2 1/2 - 35.3 Litros.
6'2 x 21 3/4 x 2 3/4 - 41.3 Litros.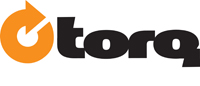 Fundada en 2012, Torq Surfboards fabrica tablas de surf de epoxy ofreciendo una excelente combinación de dureza y performance. La innovación y el diseño marcan la diferencia en todas sus tablas y accesorios.

Reviews
There are yet no reviews for this product.