Honey Long Fish
Una versión más grande del clásico Fish para poder realizar un surf down the line a gran velocidad en todo tipo de condiciones.
Excelente opción para surfear desde olas por la rodilla hasta olas grandes ya que aguanta mucho tamaño siendo probablemente el diseño más versátil de todas las tablas de surf.
Diseñada para realizar buenos giros rail to rail y carving manteniendo una gran velocidad y un excelente agarre gracias a sus cantos.
Se recomienda su fabricación con sistema de quillas Twin pero también puedes fabricarla en Thruster o Quad.
Tiempo de preparación y entrega: 4/6 semanas.
Fabricada en Europa.
Medidas recomendadas para la fabricación:
6'6 x 21 x 2 9/16 - 39.6 Litros.
6'8 x 21 1/4 x 2 5/8 - 42.10 Litros.
6'10 x 21 3/8 x 2 11/16 - 45.40 Litros.
7'0 x 21 1/2 x 2 3/4 - 46.80 Litros.
7'2 x 21 1/2 x 2 3/4 - 47.90 Litros.
7'4 x 21 1/2 x 2 7/8 - 51.30 Litros.
Fabricadas con materiales de primera calidad: X-tra Foam, Fibra Shapers, Resina Silmar y cajetines y tapones FCS y Futures siempre originales.
Puedes encargar tu tabla con laminado standard 4x4x4 onzas o con un laminado más fuerte en 6x4x4 onzas según tus gustos. El laminado consiste siempre en dos capas de fibra en el deck y otra en el bottom. A mayor laminación tienes un poco más de peso pero la tabla es más resistente a los pequeños golpes y bollos.
Si quieres realizar alguna pequeña modificación en las medidas, quitar o poner algún litro extra y algún color o diseño personalizado puedes contactar con nosotros y te ayudaremos a fabricar la tabla que realmente estás buscando. En caso de no disponer en stock de la medida solicitada, tardaremos unas 4-6 semanas en enviarte tu tabla pues la fabricamos bajo pedido y abono de la misma.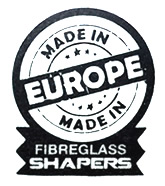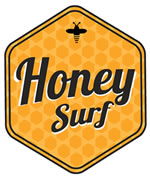 Honey tiene como objetivo principal crear tablas de surf que funcionen bien y te hagan sentir feliz en el agua. Fabricadas en Europa con materiales de gran calidad y shapers con mucha experiencia. Diseñadas para todos los niveles de surf. Seguro que encontrarás un modelo que se adapte a tu surf. 100% recomendadas!

Reviews
There are yet no reviews for this product.
Please log in to write a review. Log in