Bob McTavish Stepdeck
A real sleeper in our line-up.
The Stepdeck takes the Tracker and boosts it into the modern era.
The most beautiful template on a mid-length, the Stepdeck carries a pure flat bottom throughout then a tiny vee in the tail corners, allowing sweet banking and bottom turns, forward trim speed, and fast cutbacks.
Why the step down on the deck nose? To reduce weight up front. That enhances rapid turn reaction, altering the feel to much more modern-progressive.
That easy versatility. Just very friendly wave riding under a huge range of conditions. Ride it off the tail and let her rip.
Designer: Bob McTavish.
Available Lengths: 8'2'' – 8'10''.
Typical Lamination Details: 6 x 6 x 6oz silane.
Fin Details: Single finbox with 9.5'' Stepdeck centre fin.
Medidas recomendadas para la fabricación:
8'0" x 22" x 2 7/8"
8'2" x 22" x 2 7/8"
8'4" x 22" x 2 7/8"
8'6" x 22 1/4" x 2 7/8"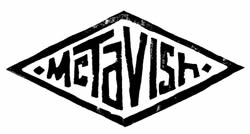 McTavish Surfboards es un fabricante de tablas de surf de alta calidad con sede en Byron Bay, Australia. La marca fue fundada por Bob McTavish en 1962 y desde entonces es una parte importante del panorama de la industria de tablas de surf australiana e internacional durante más de medio siglo, tan relevante hoy como siempre.

Reviews
There are yet no reviews for this product.
Please log in to write a review. Log in