Wheels Carver Eco-Concave
A grippy, yet fast rolling wheel with a thin outer lip and solid corprofile creates the perfect balance of easy pushing and sticky-carving, now even faster and stickier in the 81A Ecothane.
Comes as a set of four wheels.
Durometer: 81A.
Formula: GRP.
Profile: Mag.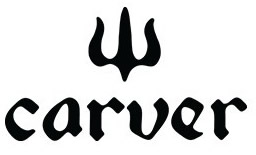 Todo comenzó un tranquilo verano en Venice, California, en 1995. Greg Falk y Neil Carver habían estado surfeando todo el invierno, y cuando llegó el verano las olas desaparecieron y el mar estaba plato como un charco. Ni siquiera había olas para el longboard. Así que, como las muchas generaciones anteriores, salieron a las calles con skates en busca de colinas para surfear.

Reviews
There are yet no reviews for this product.
Please log in to write a review. Log in