YOW x Christenson C-Hawk
The C-Hawk 33'' is our skate version of Chris's most high performance fish model. We combined Chris's knowledge with our experience in creating surfskate shapes in order to recreate the same rail to rail feeling you can get when riding the C-Hawk surfboard, while keeping a similar outline and aesthetics. We did so by drawing the widest part of the deck 4 inches below the front truck and stretching it almost until the tail and placing the trucks with a 17.85'' wheel base. We highly recommend the user to try different foot placements to get different feelings, specially trying a narrower stance placing the front foot where the widest part of the board ends.

Molded with a tail rocker and a medium concave that gives enough grip for your feet not to move. Mounted with the Meraki (S5) system and 66x51mm 80A (mid) wheels which gives you enough grip to perform controlled turns, while still helping you to execute slides.

Tamaño: 33'' x 9.85'' x 17.85'' WB.
Ejes: YOW 9.0'' Standard/Silver.
Ruedas: YOW URA 66x51mm 76A RAW White.
YOW System: Meraki (S5).
Concave: Medium.
Rocker: Tail Rocker.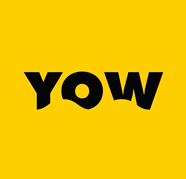 Yow fabrica en Europa los surf skates que te ofrecen la sensación más cercana a surfear fuera del agua: Tu propia ola de surf en la calle.

Reviews
There are yet no reviews for this product.
Please log in to write a review. Log in