YOW x Christenson Lane Splitter
Just as Chris's surfboard, the surfskate version was build for speed and flow. The Lane Splitter 34'' mixes the original outline of the surfboard with a series of key specs that make it fully functional while keeping its unique aesthetics. Its fairly big dimensions and long wheelbase of 19'' makes it a very comfortable board to ride with, specially if you are looking for faster lines and wide turns. Molded with a tail rocker and a medium concave that gives enough grip for your feet not to move and mounted with the Meraki (S5) system and 66x51mm 78A (soft) wheels that will keep the board gripped to the floor at all time.

Tamaño: 34'' x 9.85'' x 19'' WB.
Ejes: YOW 9.0'' Standard/Silver.
Ruedas: YOW URA 66x51mm 76A RAW White.
YOW System: Meraki (S5).
Concave: Medium.
Rocker: Tail Rocker.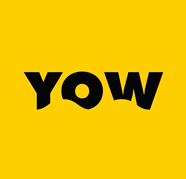 Yow fabrica en Europa los surf skates que te ofrecen la sensación más cercana a surfear fuera del agua: Tu propia ola de surf en la calle.

Reviews
There are yet no reviews for this product.
Please log in to write a review. Log in