La 'Battle of the Paddle' es uno de los clásicos eventos SUP a nivel mundial y tuvo lugar la primera semana de Octubre en Salt Creek Beach Park, California. Este evento cuenta con miles de participantes que compiten contra el reloj para demostrar quien es el mejor. Tanto si vas a competir por el premio o sólamente a participar este evento es la forma perfecta de conocer la profunda cultura de paddle surf que existe en California.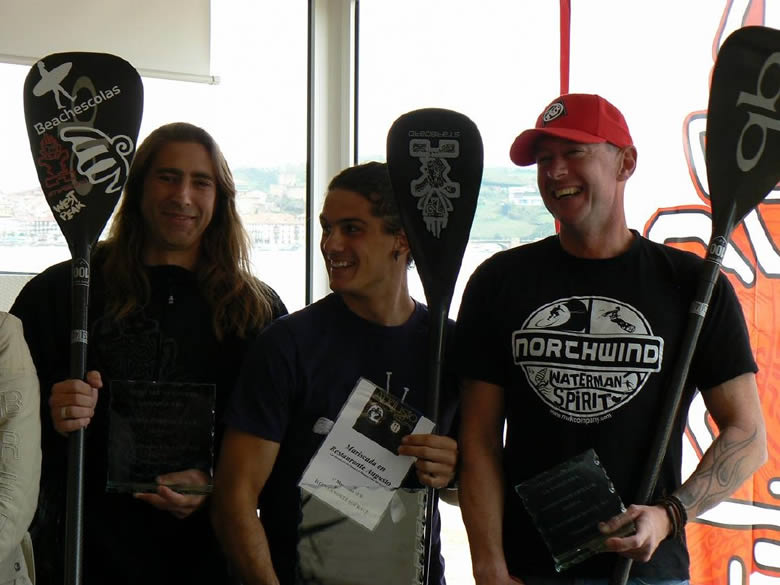 Este sábado día 7 de Abril daba comienzo en San Vicente de la Barquera la primera prueba del Circuito Cántabro de Stand Up Paddle en modalidad Race, el Circuito referencia en España y el de mayor nivel a cargo, en esta ocasión, de la escuela Costa Norte y Días de Surf en colaboración con la Federación Cántabra de Surf.
Las previsiones meteorológicas ya auguraban que la carrera iba a ser muy dura y el sábado nos encontrábamos en la playa de El Tostadero a 6ºC, con pedrisco y vientos fortísimos que se unían a las corrientes causadas por la marea, así que desde las 08:30 de la mañana la organización ya estaba manos a la obra para conseguir un desarrollo impecable de la prueba a pesar de las adversidades.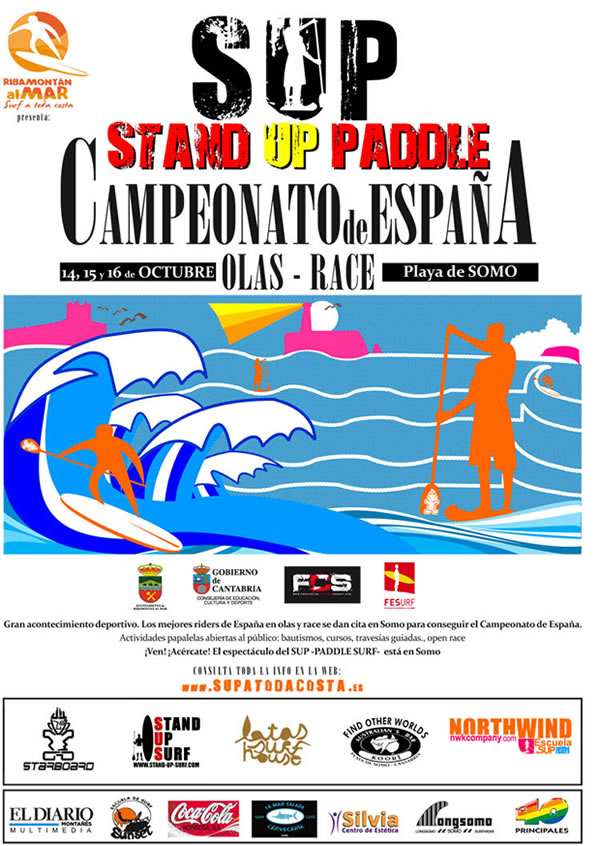 Del 14 al 16 de Octubre va a tener lugar en la playa cántabra de Somo el Campeonato de España de Paddle Surf y asistirán los mejores riders del Estado. Además teneis actividades paralelas abiertas al público como cursos gratuitos, travesias, bautismos de paddle surf y otras actividades más.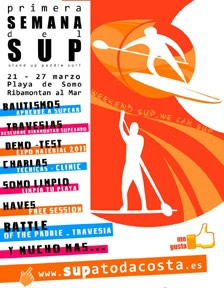 A finales de este mes podeis asistir a la I Semana de SUP en Ribamontan al Mar en Cantabria. Este evento, que se celebrará del 21 al 27 de Marzo, va a tener diferentes actividades como test de material, bautismo de SUP, feria de material, charlas, etc...
Un punto de encuentro, un foro abierto de participación, sin duda, el evento de mayor relevancia celebrado en Cantabria sobre la nueva modalidad deportiva denominada SUP o "stand up paddle surf".
Sin duda alguna, Ribamontan al Mar respira SUP A TODA COSTA.
Más info en: www.supatodacosta.es

Latest ads of second hand