Carver Park Wheels
The surface of a skatepark is so much smoother than the street, so you don't need as big or soft of a wheel to roll over the cracks, but you still want good grip and a fast roll.
Typical park wheels are very hard and feature rounded edges that slide out easily, so our new Roundhouse Park wheel is a bit wider and softer than your typical park wheel. The 90a durometer rolls much faster than softer urethane on the smooth concrete, and the thinner lip profile gives the lip a little bit of flex, which further increases grip.
The small rounded edge on the lip preserves the side shape for smith grinds and other coping tricks where the wheel needs to slide without hanging up. It's harder and smaller than our standard road wheels so you roll faster on the smooth skatepark surface, and the lower height adds stability and control while adding pop to your ollies.
All these ingredients come together to give you a very versatile wheel that combines traditional park properties with Carver's special surfskate demands to transform your set-up into the ideal skatepark surfer.
Made in the USA from custom mixed urethane specifically formulated for Carver's new Roundhouse brand. Comes in Black 58mm/90a.
Comes as a set of four (4) wheels.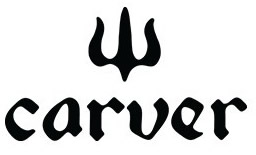 Todo comenzó un tranquilo verano en Venice, California, en 1995. Greg Falk y Neil Carver habían estado surfeando todo el invierno, y cuando llegó el verano las olas desaparecieron y el mar estaba plato como un charco. Ni siquiera había olas para el longboard. Así que, como las muchas generaciones anteriores, salieron a las calles con skates en busca de colinas para surfear.

Kundenrezensionen
Es gibt noch keine Rezensionen für dieses Produkt.
Bitte loggen Sie sich ein um eine Rezension zu schreiben. Anmelden