Surftech Takayama  Noah Comp
The NOAH COMP Tuflite V-Tech is a high-performance noserider.
A board Donald had been making for Noah to use in contests.
Wide nose and pulled in square tail, extra rocker in the nose and tail, this board was designed to excel in a variety of conditions.
The go-to board for all of Donald's team riders when they enter a contest and the waves are constantly changing.
Perfect for someone looking for a performance longboard that will handle any situation.
Medidas
Dimensiones: 9'0'' x 22.50'' x 2.7'' - 62.6 Litros - Azul.
¿Qué es la tecnología Tuflite-PC?
La tecnología Tuflite ofrece la más avanzada calidad de construcción adecuada para todo tipo de modelos de tablas de surf. Utilizando únicamente materiales de espuma de EPS, epoxy y fibra de vidrio de la más alta calidad, las tablas de surf Tuflite son tablas sándwich que ofrecen la mejor combinación de rendimiento y durabilidad. Estos materiales y los mejores shapers, hacen queTuflite represente la tabla de surf de más alta calidad en su respectiva gama. Trabajar con casi todos los shaper más importantes del mundo nos asegura que ofrecemos la opción óptima para cada surfista en el agua hoy en día.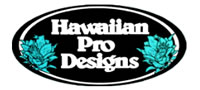 Dando forma al arte de la tecnología: Surftech fue fundada en 1989 en una búsqueda para encontrar y utilizar nuevas tecnologías para mejorar las tablas de surf. Construimos tablas para muchas de las mejores y más populares marcas de tablas de surf del planeta y fuimos los primeros en hacerlo! Hoy en día seguimos empleando los materiales y técnicas de fabricación más avanzados disponibles. Continuamos empujando todos los límites utilizados en la fabricación, al mismo tiempo que alcanzamos un alto nivel de sostenibilidad.



Reviews
There are yet no reviews for this product.
Please log in to write a review. Log in