Captain Fin Alex Knost Classic
The latest addition to the Captain Fin line up from our friend Alex Knost.
This fin has a wide base to hold down the line speed with an upright profile for maneuverability.
Great for your mid lengths and logs.
Fabricada con fiberglass.
Altura: 7.5'' - Base: 5.0'' - Medium Flex.
Altura: 8.5'' - Base: 5.7'' - Medium Flex.
Altura: 9.5'' - Base: 6.40'' - Medium Flex.
Incluye tornillo y funda de viaje.
Tiempo de entrega estimado de 2 a 7 días.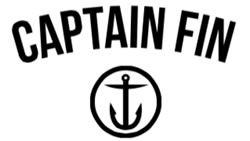 Desde 2006 Captain Fin lleva diseñando y fabricando quillas en colaboración grandes riders, shapers y artistas usando plantillas que ofrecen grandes resultados en todo tipo de olas. Sus influencias son el surf, skate, film y artes. Su principal objetivo es crear accesorios de muy buena calidad.

Reviews
There are yet no reviews for this product.
Please log in to write a review. Log in