Koalition Tyedye Pivot
The Graphic Fins will add a unique touch of color to your board, perfect for old school longboards.
This fins allows you to be comfortable in your turns and keep control.
Base: 6.5'' - 165mm x Depth: 9.75'' - 247mm.
Construction: Fiberglass. Flex: Stiff.
Fabricada con tecnología Fiberglass.
Disponible en medida 9.75''
Incluye funda, tornillo y placa.
Tiempo de entrega estimado de 2 a 7 días.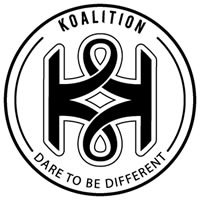 Koalition Fins es una nueva marca de surf francesa que se dedica a diseñar y fabricar quillas para tablas de surf y longboard con una excelente relación calidad precio y diseños muy originales.

Reviews
There are yet no reviews for this product.
Please log in to write a review. Log in